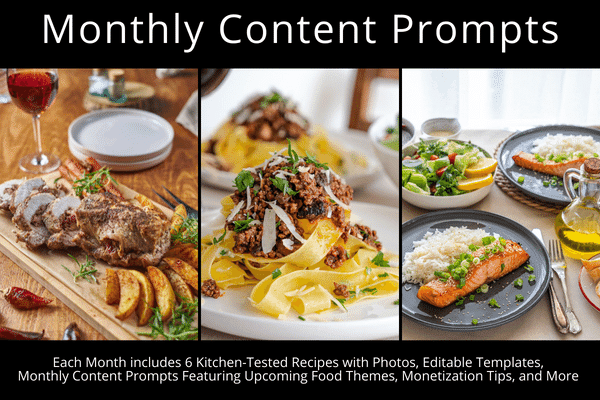 This product includes recipe photos, guides, and templates. It's part of our Monthly Content Prompts Archive Pack series.
Includes In-Process Photos:
Apple & Walnut Stuffed Pork Tenderloin
Grilled Corn on the Cob with Herbed Parmesan Butter
Beef & Mushroom Bolognese w/ Buttered Pappardelle
Hot Honey Siracha Salmon
Pesto Eggplant Parmesan
Spirited Hot Apple Punch
Carrot Cake Smoothie
Claim Your Copy Today for Just $29!
Unlock a wealth of captivating and top-notch content for your audience with our MCP Archive Packs. These packs are a compilation of previously released Monthly Content Prompt (MCP) packs. By bundling together 3 or 6 packs, you gain exclusive access to a treasure trove of engaging and high-quality content.
(When you sign up for our Monthly Content Prompts, you'll receive an all-new package each month designed to help you get ahead of the never-ending quest to plan out your blog and social media content without scrambling around looking for ideas.)
Inside the [previewed] Recipe + Photo PLR Package:
You'll Also Receive Additional Bonus Items: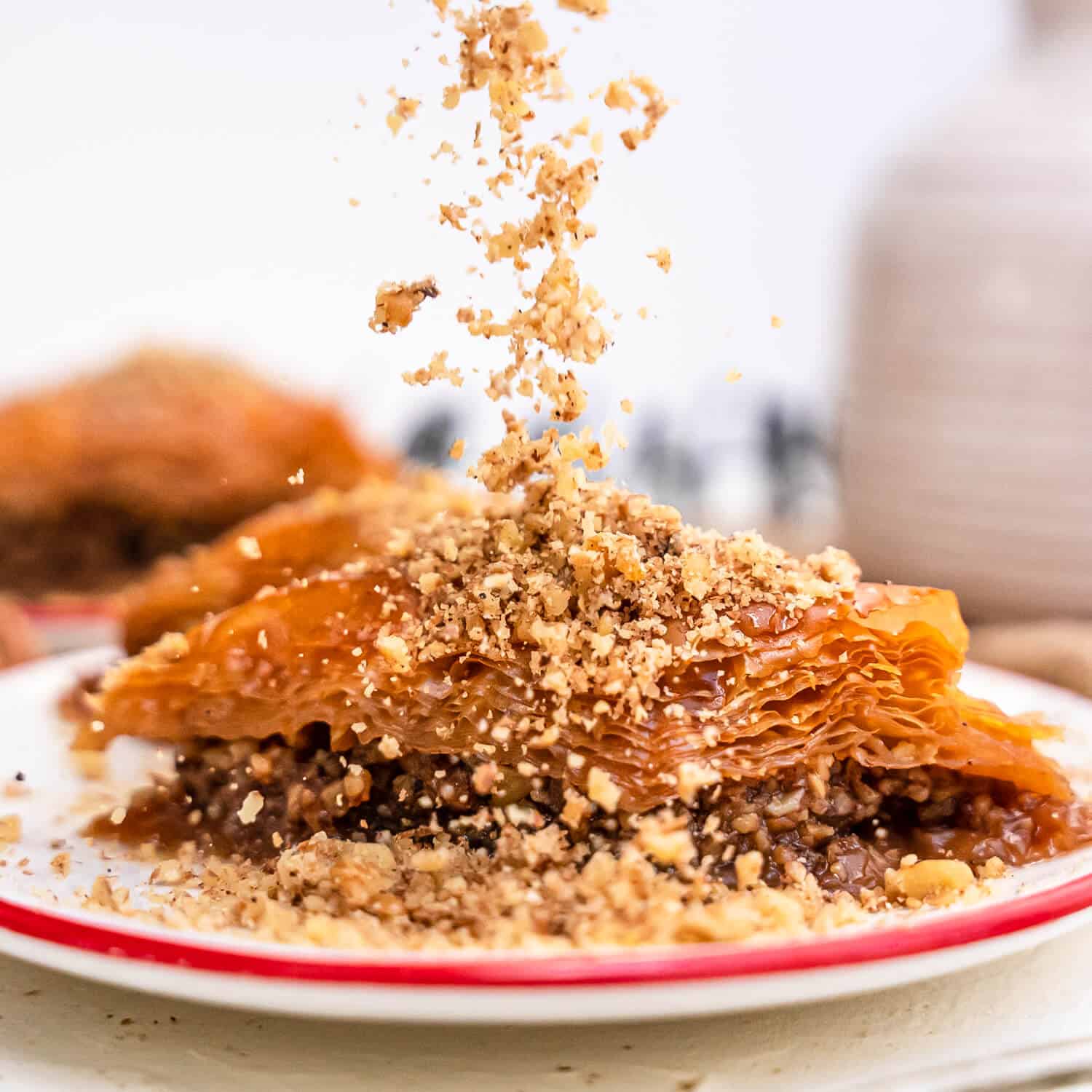 *All of our exclusive Recipe + Photo PLR Packages are guaranteed to include 20 large, high quality images.
What's Inside Each MCP Archive Pack?
Each "Monthly Content Prompts" (MCP) PLR Recipe Package Includes: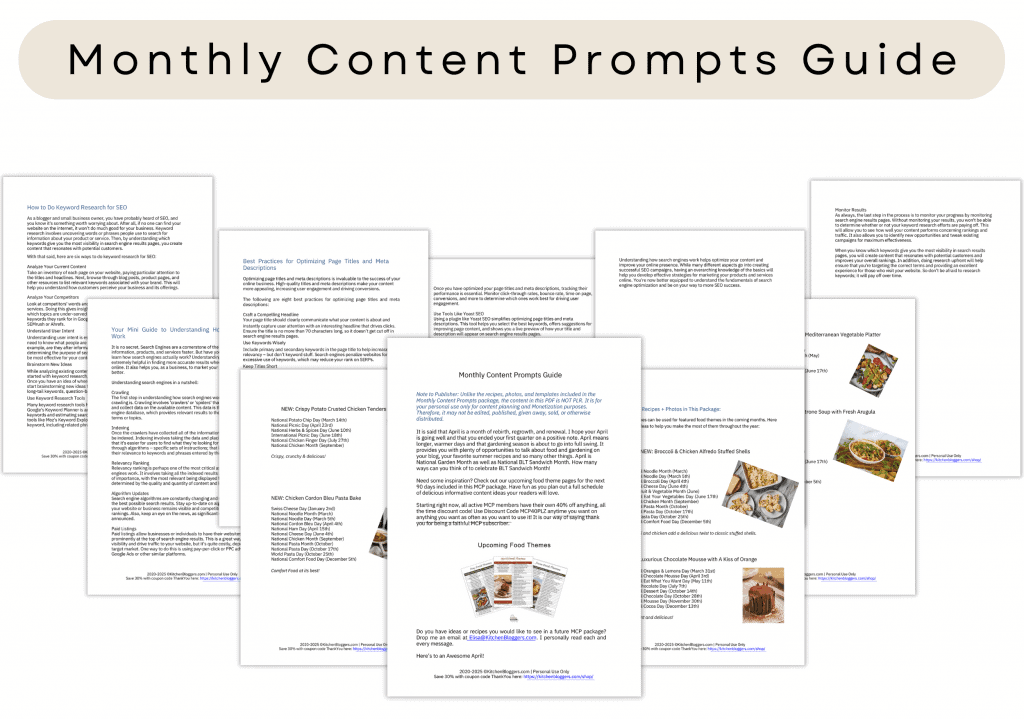 ******************************
Think of all the time and money you'd spend if you were to create this content yourself each month… Brainstorming new ideas, making multiple trips to the grocery store, paying for ingredients, developing and testing each recipe, taking quality food photos, and coming up with ideas to share via email and social media.
Fortunately, we've done all the "heavy lifting" for you with our original Recipe + Photo PLR Packages – for a fraction of what you'd spend doing it yourself!
This PLR (private label rights) content is exclusive to KitchenBloggers. You may edit and publish this content under your own name. For example, you may use this material for blog posts, enewsletter content, cookbooks, free opt-in reports, or other products to give away or sell to your customers for their personal use.

You may NOT sell, give away, or otherwise distribute the PLR or any other resale license to this material. This content may NOT be sold or given away on another PLR or Master Resale Right (MRR) site.
Download Your Copy For Just $29
**That's Just 60 Cents per Original Food Photo! (Yes, ALL images Come with Delicious, Kitchen-Tested Recipes!)