Looking for easy & healthy "from-scratch" recipes for your food, lifestyle, or healthy & wellness website that ALSO taste fantastic?!
If so, you won't want to miss this awesome Seasonal Slow Cooker recipes with original photos PLR package!
This "Seasonal Slow Cooker" PLR package features fast and easy sugar and gluten-free recipes that can be used on any website that focuses on using healthy, whole food ingredients.
In addition, these recipes do not include any type of processed or pre-packaged ingredients. Just fresh, real food your readers will love!
The Seasonal Slow Cooker Recipes PLR Package includes: 
The gluten-free recipes included in this package can be used on just about any website that focuses on using healthy, whole food ingredients. In addition, these recipes do not include any added sugar or any other pre-packaged or processed ingredients. Just fresh, real food recipes your readers will love!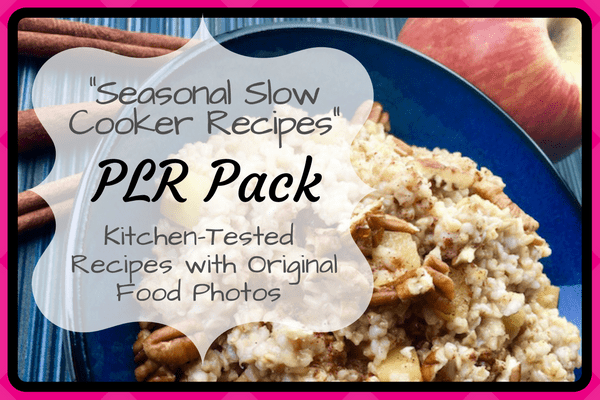 Here are the Seasonal Slow Cooker Recipes featured in this package:
Here's a look at some of the 30+ original photos in the brand new "Slow Cooker Recipes" package: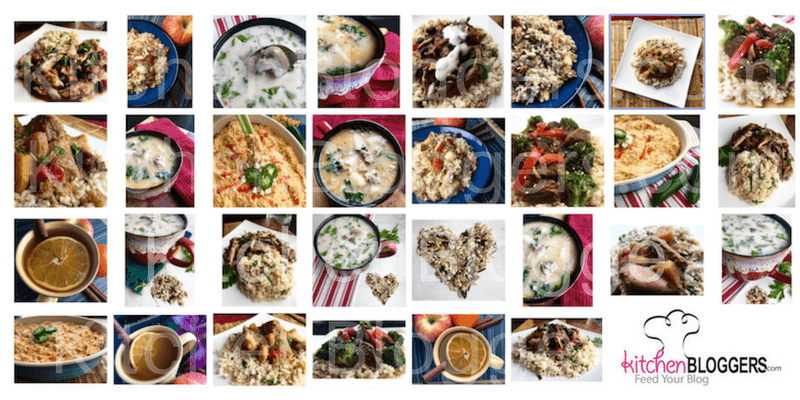 *All recipes come with at least 2 to 3 large food photos that are exclusive to KitchenBloggers. (I personally take each photo so you don't have to worry about their source).
Plus These Special Bonuses for the Brand New "Slow Cooker Recipes" Pack:
Value-Added Bonus Pack: Our Complete Slow Cooker Product Review PLR Pack
Now, you can help your readers make an informed decision while shopping for this indispensable kitchen tool. This brand new Slow Cooker Product Review PLR Package includes 8 detailed articles and product reviews (each approximately 500 words). Includes one overview article on how to choose the right slow cooker for your household, plus 7 reviews of best-selling and highly rated slow cookers.
With high-quality product reviews, you can earn your money back quickly. Simply add your own affiliate links – then bundle them together into a special report, add them to your autoresponder, post them on your blog… or whatever you choose!
Here's a Closer Look at What's Included:
In-Depth Article on the Slow Cooker Product Category
7 Detailed Slow Cooker Reviews:
Compelling, No-Hype Reviews
Your readers can spot "hype" a million miles away – and will definitely appreciate the amount of research and honesty that went into creating each review. 
Every product in this package is rated a "best seller" on Amazon.com AND has earned a 4.0 or higher customer rating. While every review focuses on the primary strengths of each model, potential drawbacks – and suitable alternatives – are noted, as well.
Plus, the slow cookers reviewed for this package offer a nice balance between entry-level, moderately priced, and high-end models, so there is something for every budget.
********************
Think of all the time and money you'd spend if you were to create this content yourself each month… Brainstorming new ideas, making multiple trips to the grocery store, paying for ingredients, developing and testing each recipe, taking quality food photos, and coming up with ideas to share via email and social media.
Fortunately, we've done all the "heavy lifting" for you with our Seasonal Slow Cooker Recipe PLR package – for a fraction of what you'd spend doing it yourself!
Slow Cooker Recipes - Volume 1
This PLR (private label rights) content is exclusive to KitchenBloggers. You may edit and publish this content under your own name. For example, you may use this material for blog posts, enewsletter content, cookbooks, free opt-in reports, or other products to give away or sell to your customers for their personal use.
However, you may NOT sell, give away, or otherwise distribute the PLR or any other resale license to this material. This content may NOT be sold or given away on another PLR or Master Resale Right (MRR) site.
Slow Cooker Recipes – Volume 1
Download Your Copy For Just $29