Don't Miss Out on This Top Food Trend…
If you're a food, lifestyle, or health blogger, you may already know how popular meatless recipes are right now. What you might not know is this is one of THE hottest food trends out there – and it is expected to grow in popularity as more people look for creative, ethical, and environmentally sounds ways to eat less meat (and lower their monthly food bills).
Even if your blog does NOT focus solely on vegetarian lifestyles, your readers are probably already looking for ways to incorporate more healthy meatless meals into their diets.
This done-for-you set of meatless menu plans makes it super easy for you to give your readers the information they want in a convenient format that will help them save time and money!
5 Weekly Meatless Menu Plans with Customized Shopping Lists (Includes 1 Bonus Week!)
This set of Meatless Menu Plans includes a total of 40 delicious recipes. Each weekly menu plan includes 6 main course recipes, plus 1 breakfast/brunch, and 1 dessert recipe.
Plus, each weekly plan comes with a convenient, printable shopping list to take the guesswork out of going to the grocery store.

All 5 weekly menu plans come in editable .docx format. Weekly shopping lists come in PDF and editable .xlsx format so you can customize them however you choose.
Recipe Guidelines for This Package:
This Package Also Includes a BLANK Printable Shopping List – Use as a Giveaway for Your Readers!
How To Use This Quality PLR Content: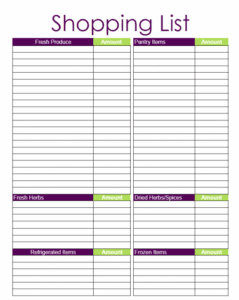 Meatless Menu Plans – Volume 3
Please Note: This package does NOT include original photos with the recipes .
This PLR content is EXCLUSIVE to KitchenBloggers.com and may not be sold or given away with PLR, MRR, or any other resale or distribution rights.
You MAY sell this content to your customers for personal use only.
Meatless Menu Plans – Volume 3
Download Your Copy Today for Just $39!