While you are busy creating great blog content, don't forget about growing your all-important email list. It's not enough to have a "Blog Notification" list (a list where your subscribers are simply notified about your new posts), you really need to grow a mailing list that you can contact directly. Otherwise, you're leaving a lot of money on the table.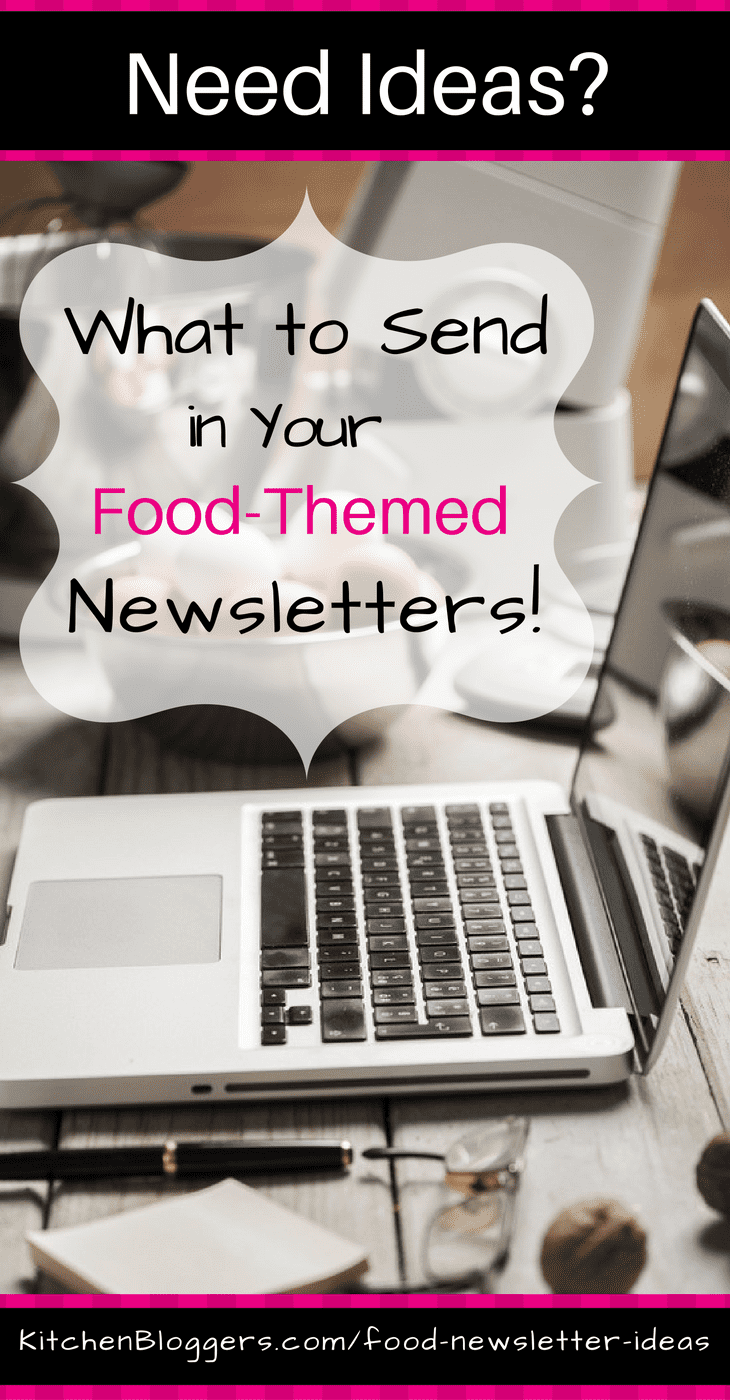 Benefits of Having Your Own Mailing Lists:
High Conversion Rates: According to the Direct Marketing Association, email has a return on investment (ROI) of $40.56 for each dollar spent. And as solo business publisher, your ROI can be even higher. Quite simply, people buy through email offers.


.

It's Inexpensive: It costs very little to email your list. Many autoresponder services, like Aweber cost very little if you have a small list, so there is no excuse not to get started. (affiliate link)


.

It's a Direct Way to Reach Your Followers: Loyal fans of your blog are awesome, but they have to remember to come back and visit. When you email them directly into their email inbox, you can reach them more directly and in a more personal way. When you send an email to one person's inbox, it is perceived as more personal than if you're speaking to a group on a blog or in a Facebook group.


.

It's Commercial by Nature: As a blogger, you probably know that most people don't expect a sales pitch on a blog, but email doesn't have this barrier. People expect to get product offers and from the Direct Marketing Association numbers above, we can see they also take action on these offers.


.

Social Media is Not Enough: Social media is great and it's definitely a way to build rapport with your audience, but it lacks the commercial nature of email and user's attention spans are generally more fleeting in that environment.
A lot of people tell themselves they'll start their mailing list later, but when you wait, you waste all that traffic that comes to your site and never returns. When you have their email address, you can remind them to come back over and over again. So, no more excuses, okay? With that in mind, let's talk about…
What Should You Send Your Food-Themed Mailing List
Never run out of ideas by keeping this list handy. It's been adapted (with permission) from Annette Elton and Alice's original list… here we've added some more food-themed ideas.
Now, let's get to those ideas…
1. Weekly Roundups: Let your email list know what's happening on your blog and in your business. You can even share content from other sites as well. Mention recipes you've posted, books you've read, cooking classes you're taking or running, ebooks you've released, and more.
2. "How to" Content: Share instructional content with your subscribers to add value. Show them how to do something that easily lends to promoting another product, whether it's through an affiliate link or one of your own products. For example, if you teach a certain cooking technique, send them to a recipe book or cooking course. Or if they need certain tools or devices – review and recommend those.
3. Educational Content: Consider sending an educational series that connects weekly messages and tackles a topic more in-depth. Keep the momentum going over a period of time to fully educate your subscribers. For example, you could start a series on Cajun Cooking or avoiding GMOs.
4. Checklists: Help guide people through tasks with checklists they can print and re-use. This is high-value brandable content they'll refer to over and over again. Think shopping lists, pantry essentials, and more.
5. Worksheets and Quizzes: Allow subscribers to work through problems and challenges by asking tough questions and providing potential solutions. Whenever you can help your subscribers accomplish something, you boost your reputation with them. If you help people switch to a clean eating diet, help them evaluate their diet now and figure out what they need to do to transform their lifestyle.
6. Product Reviews and Comparisons: Help consumers make the best product choice for their needs. Your subscribers will thank you when you help them make the best buying decision possible. And of course, don't forget to include your affiliate link. Whether it's books, recipe books, menu planning services, gadgets or devices – there are plenty of things to review in the food niche.
7. Share Relevant Facts and Statistics: Compelling statistics can be used to motivate action and conversions. They're great for sales page, but emails and other content as well. If you're boasting the benefits of eating raw greens, do your research and share the scientific data. If some data is a bit more complex, refer your readers to a handy resource. They'll thank you for the knowledge.
8. Frequently Asked Questions: Share answers to the questions you receive most often. Ask your subscribers to submit questions, so they feel a deeper connection and you can help them with what they really need. If you teach the basics of cooking, you can share things like how to cook an egg, how to measure dry ingredients, and other tips that would come in handy to your readers.
9. Industry News Commentary: Discuss your thoughts and feelings about industry news, changes, events, and controversies. Use your email messages as a tool to spark conversations. Staying educated about what's happening your industry is a good thing all around. For example, if you're blog focuses on eliminating GMOs in your diet, you'd want to stay on top of what the scientific community is sharing on that topic.
10. Coupons and Special Promotions: Deliver coupons to your audience or share exclusive or limited-time promotions. Share them for your own products or ask a vendor to extend a special offer to your list. You'd be surprised at how many sellers are willing to offer your subscribers a special deal.
11. Make Announcements: Are you launching a product, hosting or attending an event, or making changes to your business? Use email to keep your prospects and customers aware and engaged. It's the best way to reach them directly.
12. Contests and Sweepstakes: Launch contests and sweepstakes through your email list and get more people involved and excited about your business. People love free stuff and they even love to spread the word about free stuff, so you can grow your traffic.
13. Share Useful Tips on Relevant Topics: Tips are amongst the most popular types of online content. When you keep your emails simple and to the point, your readers are more likely to take action.
14. Videos: If you have a video channel, share links to your video or embed the video in the body of your email message. If you don't have any video to share, find some great ones your subscribers would be interested in. There is no shortage of great food videos on YouTube.
15. Online Live Events: Invite your readers to join you for a Google+ Hangout. Whether you talk about food issue or run a cooking demonstration, it's a great opportunity to connect with your subscribers. You can also share snippets or quotes from the event to provide value and market the event. And don't forget to email your subscribers, so they can find the recording of your event too.
16. Interviews: Interview industry experts and share all or a portion of the interview in your email message. (Sharing a few great tips with a link back to the full interview on your website is a great way to get your readers to return to your site). Either way, this s a great way to deliver useful content and to build relationships with players in your niche.
17. Challenges: Challenge your subscribers to achieve something within your niche and to share their results. For example, you could host a 30 Day Slow Cooker Challenge — or a 2 Week Don't Eat Out Challenge… you get the idea! The possibilities are endless.
18. Images: There are a number of different ways to approach sharing images in your email marketing. You can share:
• Photos
• Cartoons
• Memes
• Pins from your Pinterest account.
• Infographics
Get your subscribers involved in the image sharing too. Ask them for photos using your product or other images they want to share. Food is a very sensual experience, but you can't send taste over the Internet just yet, so fulfill that visual experience with photos.
By providing your subscribers with fresh and useful content on a regular basis, you form a stronger relationship where they trust you as a reliable source. And when they trust you, they're more likely to buy your products or the products you recommend through affiliate links.
It's a win-win for all!
For more on what to send in your food-themed newsletter, check out these 20 "Can't Miss" Email Marketing Cheatsheets!