Finally! This Canva Template Provides An Easy Way to Track your Self-Care Wellness Journey. It is Easy to Personalize and Customize it to Fit Your Personal Fitness and Wellness Program!
Due to the digital nature of our products and our 8+ year history of serving happy customers, no refunds are available on our products, except in the case of duplicate purchases.


Here's What's Included in this All-New Canva Recipe Book & Social Media Template Package: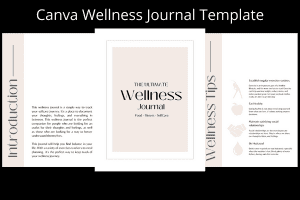 16-Page Canva Wellness Template:
Here is an example of the pages included in this 16 page Canva Template: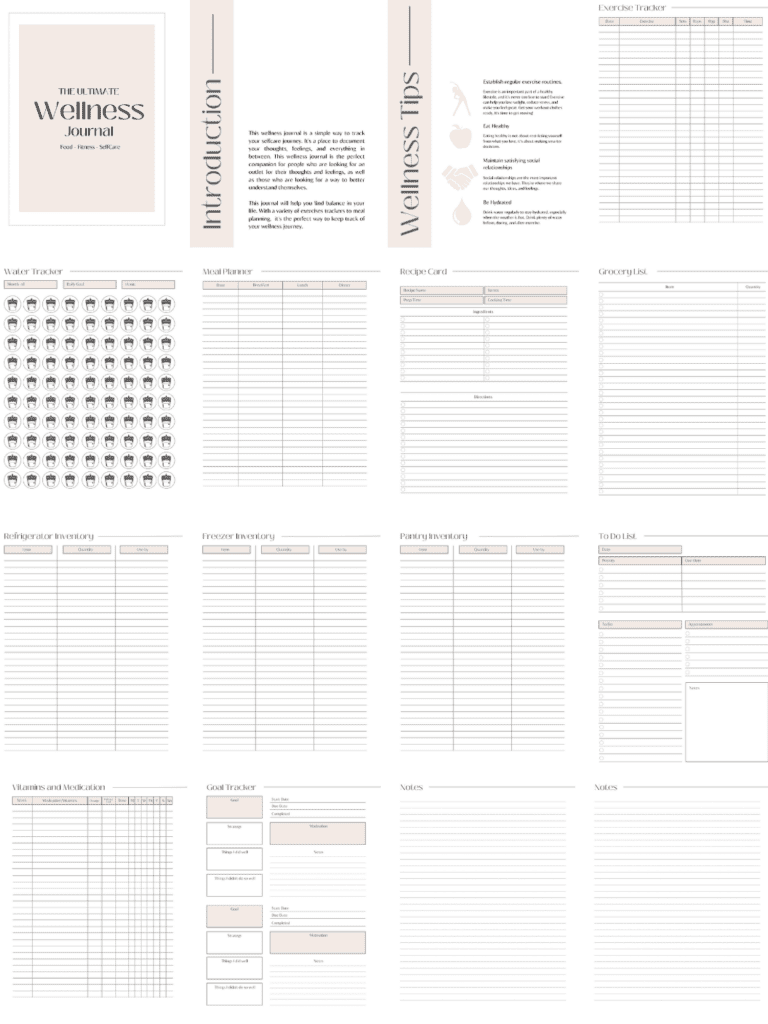 Canva Wellness Journal Template – V1
New to KitchenBloggers??
Here's What Some of Our Customers Have to Say...
Elisa Prout, Chief Chef & Operations Manager
KitchenBloggers.com
You may use these templates to create your own customized digital products, including lead magnets, recipe collections, cookbooks, etc…, to sell or giveaway to your customers in a non-editable format, such as PDF. 
You may use the social media templates to create graphics to promote your new products and/or your site. 

You may NOT resell, share, giveaway or otherwise transfer these templates with PLR or any other type of resale rights to anyone else to use on their projects. 
That means you may not offer this package – or any other product on KitchenBloggers –  on other PLR sites, Fiverr, resale product membership sites, or anything similar. 
Canva Wellness Journal Template – V1
Claim Your Copy for Just $24.95