The Blending & Juicing for Better Healthy Double PLR Pack includes these two full PLR packages: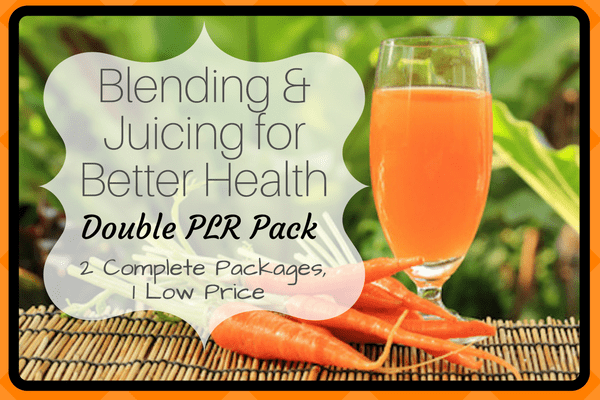 Pack #1: Blending for Better Health
<<Please note, the information contained in this package is for entertainment purposes only. It is not meant to be construed as medical advice.>>
Here's a Look at What's Inside this Big New Blending Package:
Short Report: The High-Powered Blender Buying Guide: How to Choose The Perfect Blender for Your Lifestyle – 2483 words – 8 pages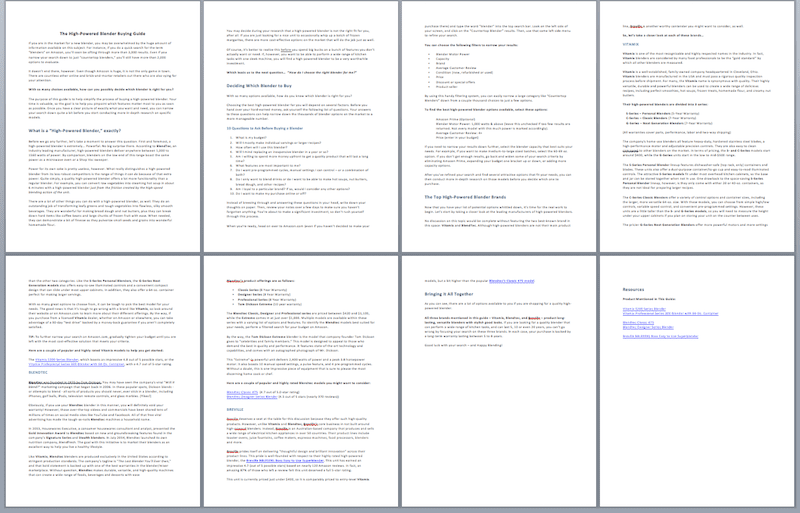 Better health and a leaner, more attractive physique is closer than you think
 The good news is you may already have everything you need to get started. If not, a little research and a nominal investment (compared to escalating medical bills and lost productivity due to poor health) is all you need to start living a healthier, happier lifestyle. Before you know it, you will soon feel better, look better, and have more energy to tackle the demands of every day life. The Blending for Better Health PLR pack is designed to help you share this important message with your readers. All you need to do is download your copy today to start spreading the word.
This PLR bundle is packed with great information and ideas to help your readers start blending their way to better health. Inside, you'll find 2 reports (one short, one longer) with a total of 6,650 words. The longer report includes 15 delicious smoothie recipes that can be added to the blank recipe card templates. Package also includes 10 bonus smoothie images, a large infographic and professionally designed cover graphics for both reports. Read on for more details.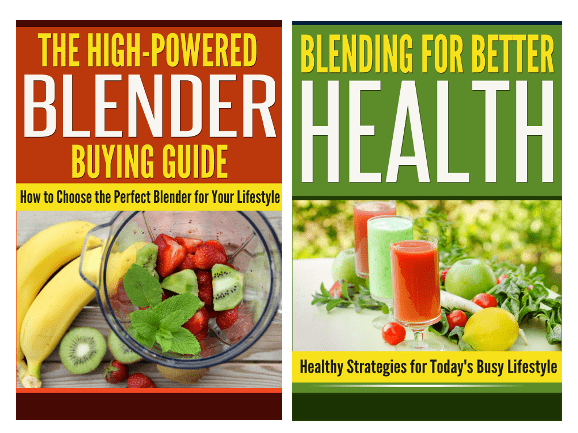 Long Report: Blending for Better Health: Healthy Strategies for Today's Busy Lifestyle – 4,166 words – 18 pages
Peach Mango Smoothie
Apple Kale Smoothie
Cherry-Lime Smoothie
Berry Blueberry Smoothie
Pineapple Breeze Smoothie

Citrus Pear Smoothie
Frozen Grape Smoothie
Green Grapefruit Smoothie
Papaya Punch Smoothie
Strawberry Banana Smoothie
Strawberry Watermelon Smoothie
Green Apple Smoothie
Berry Delicious Smoothie
Ginger Carrot Smoothie
Beets & Berries Smoothie

10 Large Smoothie Bonus Images

5 Blank Recipe Card Templates

Use your favorite photo editing tool to add the 15 recipes included in the Blending for Better Health report – or add your own favorite recipes to these handy blank recipe card templates!
Pack includes both JPG and PDF formats of all 5 color versions
Professionally Designed Large Infographic: "Top 5 Blending Myths Debunked"
Image shown smaller than actual size of 800 x 3,096 px
Professionally Designed Cover Graphics – 3D and flat images
Pack #2: Juicing for Better Health
Show Your Readers How to Achieve Better Health with Juicing!
Here's What's Included in This LARGE (12,200+ words) Juicing PLR Bundle:
Juicing Your Way to Better Healthy – 2,900+ word report explains how to use juicing to:

The last page is intentionally left blank so you can add affiliate links to your favorite juicing resources, such as juicer models or juicing recipe books.
Plus, You Also Get These 18 Bonus Juicing Images: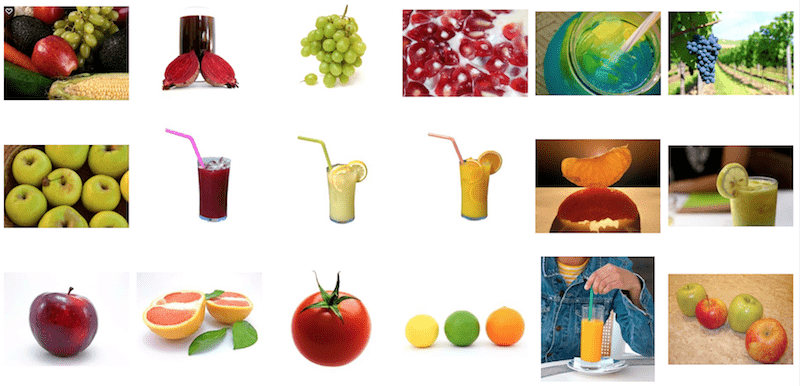 Of course, you don't have to use this material as a short report or ebook. You can break it up into blog posts, add to your enewsletter, or however else you chose. The only thing you can't do with this content (or any material on KitchenBloggers) is sell or otherwise transfer PLR or other resale rights to anyone else or use publish it under my name.
Centrifugal Juicer Product Reviews
8 In-Depth Articles and Product Reviews:
Masticating Juicer Articles and Product Reviews
8 In-Depth Articles and Product Reviews:
Blending & Juicing for Better Health Double PLR Pack
**Before buying this package, please check your member area/files!!  The recipes in this archive pack were originally released in other packages (primarily the Bite-Sized Bundles monthly membership). However, many of these recipes have been adapted from the original version to fit the recipe guidelines of this bundle. 
Blending & Juicing for Better Health Double PLR Pack
Download Your Copy Today for Just $39