Looking for a fun way to increase engagement with your readers, while adding value to your food or lifestyle blog? Here's an idea that has worked really well for me…
Years ago, I ran a site called Web Copy Results for my freelance writing business. (It's not online anymore because I no longer offer those services).
One important thing I learned from that experience was that running a short-term challenge was an EXCELLENT way to grow your email list and increase engagement with your audience.
Every September, I would host a 90 Day Content Marketing Challenge that would get shared and recommended by other bloggers like crazy. In fact, one email recommendation from a prominent blogger added over 300 new subscribers to my list in a single day! Plus, I always had more blog comments and made more affiliate sales during the challenge than I did any other time of the year.
(Another very important thing I learned was that 90 days is WAYYYYYYYYYY too long to host a daily challenge! LOL!!! 30 days or less is ideal…) 
Obviously, I can't guarantee you'll get the same results, but I am willing to bet that running a short-term challenge on your site WILL generate excitement and increase engagement with your readers.
My formula was simple: Each day I would write one new blog post sharing free tips on how to write effective web content/copy and send a short email covering the highlights of the new post with a link back to it.
If I knew then what I know now – I would have also converted all that new content into a value-packed, evergreen eCourse for those who missed the challenge start date, but I didn't see the potential or understand how to set that up back then. We'll talk more about that later .

 
As a food or lifestyle blogger, you can easily set something like this up on your own site. For example, you could:
Create a 30 day challenge on basic cooking or kitchen skills – "Become a Better Cook in 30 Days"
Offer a 30 day meal planning course that relates to your niche – "Master the Low Carb Lifestyle in 30 Days" (or vegetarian/vegan or gluten-free or… you get the idea)
Add a time or money-saving slant: "Turn One Trip to the Grocery Store into 30 Days of Meals"
That's all I have for today – thanks so much for your time. I hope you have an awesome day!
Til Next Time,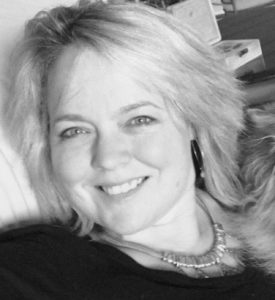 Trish Lindemood
KitchenBloggers.com
Feed Your Blog!