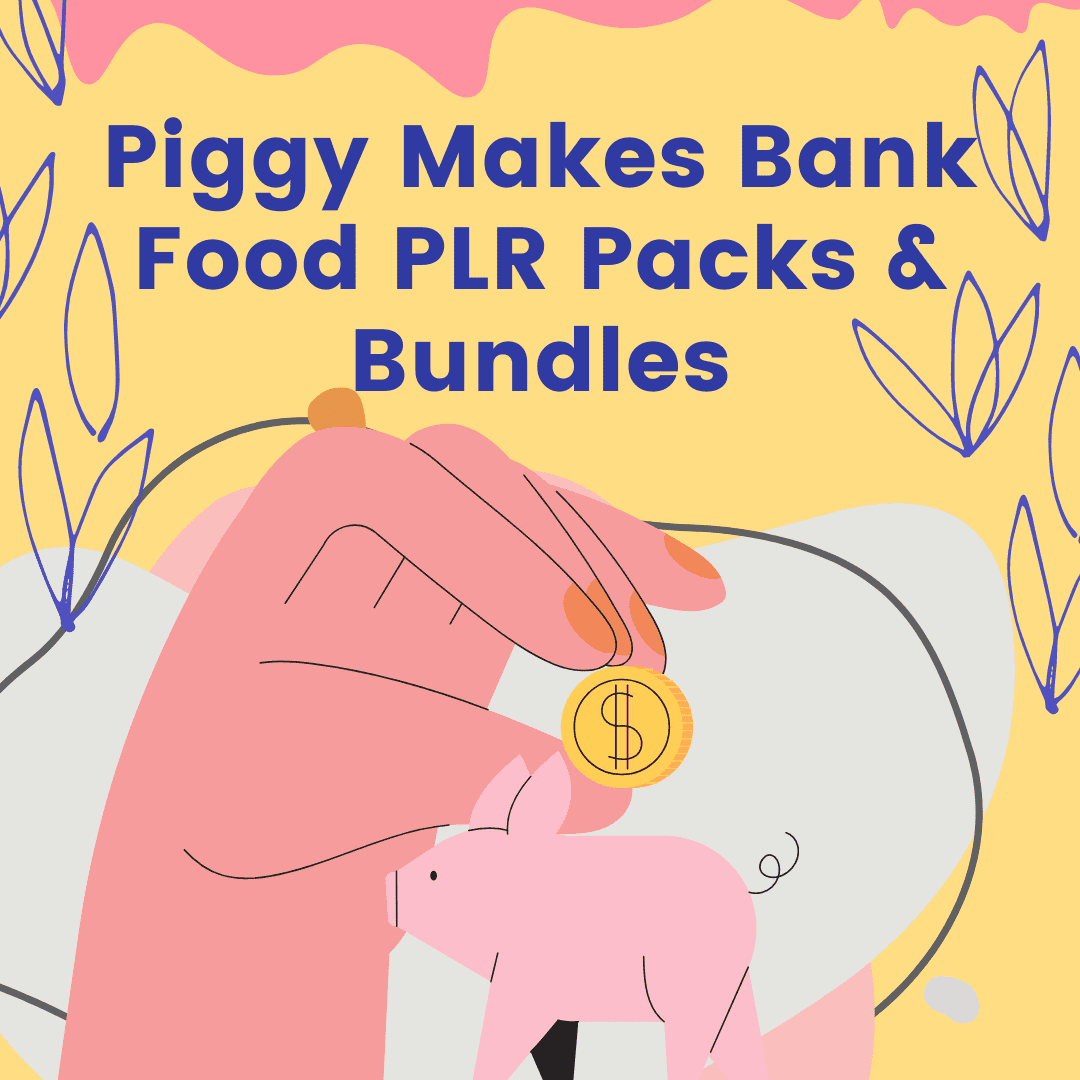 3 Days Only – Use Coupon Code KITCHENBLOGGERS to Save 50% OFF Any PLR Pack on Piggy Makes Bank
Tracy and Susanne at Piggy Makes Bank are among my favorite PLR providers. It feels like I've known them both "forever," but maybe it hasn't been quite that long. 🙂 I love the quality content they create, so I wanted to take a moment and put together a list of all of their GREAT food-related content for you in one place.
By the way, you can save a cool 50% on any of these packs by using coupon code – KITCHENBLOGGERS – when you checkout. As an added bonus, if you purchase any item(s) below using my links on this page (links on this page are affiliate links which means I will receive a commission for making the referral, but you won't pay any more for using those links. In fact, you'll save 50% by using my special ext coupon code – Plus, you'll get a bonus coupon for 50% off any single item on KitchenBloggers.com. (Just email me your receipt to get your coupon!)
Please note: Piggy Makes Bank is in no way affiliated with KitchenBloggers. All links listed below will take you to an unrelated (but highly recommended) site.


Here are a Few of Their Food and Gardening PLR Packs:
Eating Through the Seasons PLR Bundle – – GREAT VALUE (Don't miss this one!)
Or choose from the individual season of your choice:
Here are a few featured packs you might like:
Intermittent Fasting MEGA PLR Bundle
Basics of the Ketogenic Diet PLR
Christmas Doesn't Have to Be Perfect
Preserving the Harvest PLR Bundle
Grow Your Own Salad PLR Bundle
By the way – they also offer this awesome "non-food" PLR content you might like: 
Monthly Self-Help Membership – great value! (NOTE: Coupon does not apply to the monthly membership!!) This membership includes 30 Days of "Done for You" content each month to help you grow your list and inspire activity in your community.
If you have any questions – let me know! 🙂