Vegetarian Articles & Short Report PLR Bundle
There are a lot of reasons why your readers might be interested in meatless recipes and meal planning – and here's how you can become their trusted go-to resource for this information…




The Meatless Meals Spectrum
Not everyone interested in plant-based recipes and meal-planning information is a strict vegetarian or vegan. Some just want to cut down on the amount of meat they consume. Still others ARE interested in making a major lifestyle change or adding more diversity to their existing diet.
No matter what drives your readers' interest – better health, weight loss, financial considerations, or ethical concerns – this collection of Vegetarian PLR content is loaded with ways you can educate your readers about the many benefits of eating less meat.
This Mega-Vegetarian Lifestyle PLR Package Includes:
4-Page Customizable Shopping List – add your own website and start sharing!
27-Page Report: Making the Transition to a Vegetarian Diet
8-Page Short Report: Benefits of Meatless Meals – includes a convenient "clickable" table of contents for easier navigation
9 "Meatless Meals" Blog Posts
4 Beautiful Vegetarian Food Images
With 48 pages of customizable, professionally written PLR content + 4 beautiful food photographs… there are tons of ways you can use this material to serve your audience – and increase sales!
For example, you can use this material to:
Build Your Email List
Create Free Gifts for Your Existing Customers
Offer High-Quality Paid Products
Blog Post Material
Social Media Updates
Newsletter Articles
Here's a Closer Look at What's Included…
Build Your List with This Editable Shopping List:
Stocking Your Kitchen For a Vegetarian Lifestyle – 4-page handout – editable .doc file included. Just add your own website address and recommended resources! (Exclusive to kitchenbloggers.com)

27-Page Report: Making the Switch to a Vegetarian Lifestyle*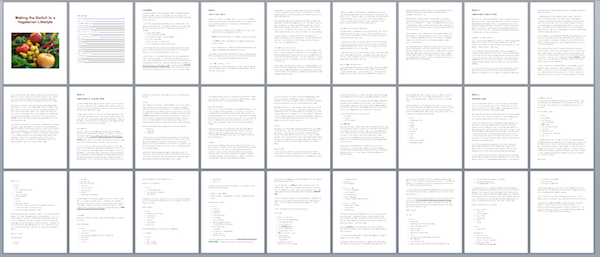 This substantial information-packed report (6,300+ words) includes a convenient "clickable" table of contents for easier navigation. Topics Include: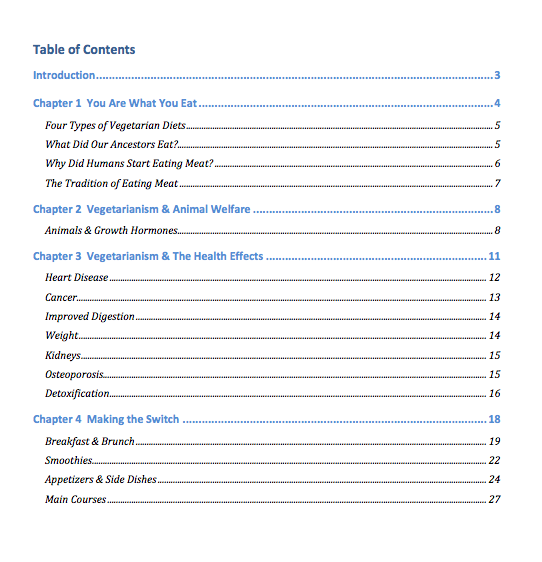 Short Report: Benefits of Meatless Meals
This 8-page report weighs in at 2,100+ words and covers several of the main benefits of consuming less meat in your diet, including:
Health Benefits
Weight Loss
Save Money
Eco-Friendly
Here is a brief excerpt:
"A recent report from the renowned Mayo Clinic states that serving meatless meals at least once a week offers a multitude of health benefits. Plant-based meals that feature beans, grains and vegetables – rather than meat – provide your body with the nutrition it needs, minus the risk of developing heart disease and other chronic conditions that occur when you consume too much meat in your diet."
Topics Covered:
What Meatless Mondays Can Do to Improve Your Health
How Meatless Mondays Can Help You Lose Weight
Less Meat in Your Diet Means More Money in Your Wallet
Reduce Meat Intake and Lessen Your Environmental Footprint
9 Meatless Meals Blog** Posts
3 Major Benefits of Making Meatless Meals
Meat Substitutes Can Make Meal Planning Easier
Meatless Mondays Can Lead to a Healthier Lifestyle
Pros & Cons of a Meatless Diet
Meatless Cooking Has Never Been Easier
Meatless Meal Ideas You Can Love
How to Prepare Nutritious Meatless Meals
Meatless Mondays for Better Health
3 Quick & Tasty Meatless Meal Ideas
**These blog posts are not exclusive to KitchenBloggers. However, they have been extensively rewritten and edited to align with the KitchenBloggers "food philosophy" of using fresh, whole ingredients whenever possible.
4 High-Quality Vegetarian Images Are Also Included
Meatless Recipes and Meal Planning PLR
Grab Your Copy Today
for Just $19!