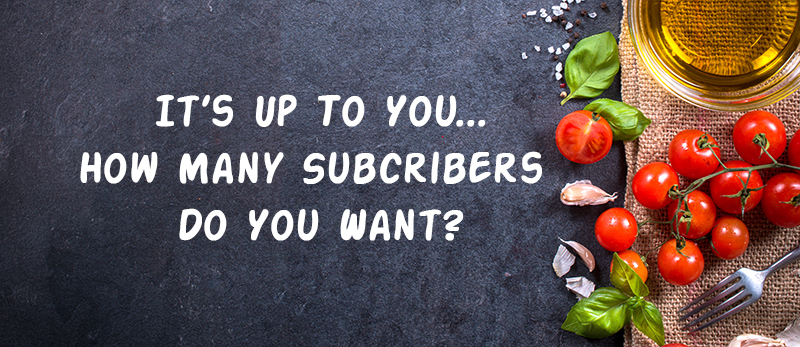 You may have already noticed how much we stress the importance of building your mailing list around here. The reason for this is quite simple…
If you've got a list, you have an audience you can contact over and over again, instead of relying on fleeting traffic to your website. Plus, email is such a commercial medium, it makes it easy to promote your own and products through affiliate programs.
Over and over again, we see our most successful members hit their stride when they put their focus on growing their list. That's what makes the difference between blogging for fun for a bit of extra cash and turning it into a full-fledged business.
Look What Happens When You Focus on List Building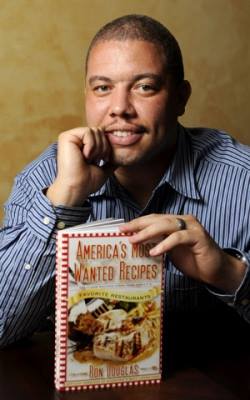 One of our most successful members has this all figured out. With his list of over 250,000 subscribers in the food niche and his status as a New York Times Best Selling Cookbook Author, Ron Douglas learned a thing or two.
No, that's not a typo…TWO HUNDRED AND FIFTY THOUSAND subscribers – you can see a screenshot of his autoresponder account and learn more about him on this page.
And psst...did you know that one of the reasons Ron got his Simon & Schuster book deal is because he built up his list and was already selling his wildly successful books? He had already sold over 90,000 books and had a mailing list of over 150,000. The big dogs don't want to work with someone who just wants potential…they want to work with people who are a sure thing.
Today, one of the easiest ways to grow your list is through Facebook Ads. Facebook has over 1 billion users and gets millions of visitors each day. And just think about how much information Facebook has about all these users. They know their demographics, what they like, their habits and more. This makes it an invaluable platform for growing your targeted audience.
Ron has been perfecting is Facebook Ad techniques over the past few years in a variety of niches, but with a big focus on food content. Here's what he says about using Facebook to promote food content:
"Facebook is very visual. Food images grab attention and work really well because they get lots of shares and viral traffic. Recipes and cooking tips also do really well with Facebook ads for the same reason. The more engagement your post gets, the cheaper your ads for that post will be.
Food is something everyone thinks about everyday and home cooks are always looking for new ideas. That's why they're perfect for a medium like Facebook. And you can target specific groups like Moms between 35 and 55 who like cooking and recipes for instance."
The key here is not to just promote your content. Turn that content into an offer…a free offer to join your list. When you turn the traffic you pay for into a subscriber, you can earn that money back and then some by selling to your list. Whether it's a free report, free cookbook or something else, it's easy to do.
You can create an ad: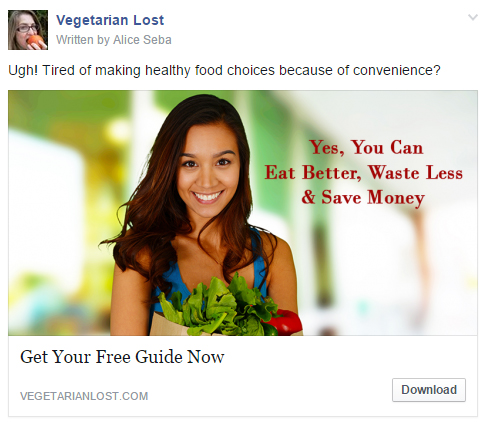 Or boost a post: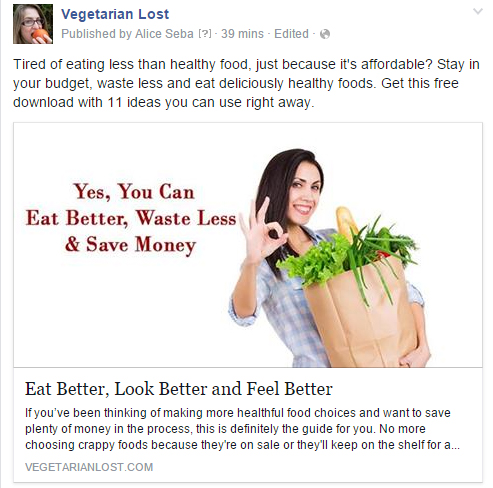 You can also do good in our community with your ads. This Boosted post was targeted to my local area only to promote what a local farm is doing to feed the hungry.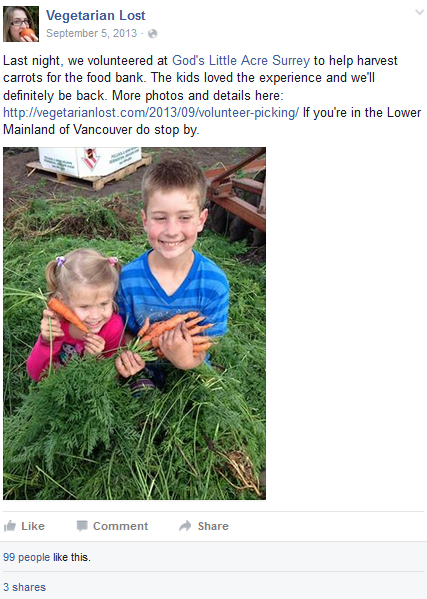 Get Step-by-Step Help to Set Up Your First Ad
If you're not sure about the difference between an "ad" and a "boosted post" or you're concerned you don't know how to manage your ad targeting or your budget,  go check out Ron's Five Dollar Posts course. It's the most comprehensive course and easy to understand course I've seen on the subject.
You get a ton of step-by-step videos that show you:
Setting up your tracking, setting up your audiences and more. It's much easier than it sounds because all the tools are there for you. You just need to know how to use them and Ron will show you exactly how.
Coming up with content ideas and free offers to attract your leads. You'll learn easy time-saving ways to do research and figure out exactly how to approach your audience.
Creating your ads and making your way through the all the options and features. Facebook offers a very powerful ad platform, but all the options can be overwhelming, but Ron walks you through everything you need to know.
How to turn the leads you get into customers, so you can run profitable ad campaigns. Ron will show you how to increase the value for each customer or client you get, so you can move onto the next step.
Click here to get the details and instant access.
This is the course that took me from having no clue to understanding exactly what I need to get started. Get it for yourself and start growing your list, selling more stuff and turn your food blog into a business.
If you're still blogging away and hoping that you'll hit the tipping point in traffic and everything will fall into place, you might be waiting a long time. When you take control of your traffic and use a powerful advertising platform like Facebook, YOU'RE in charge of just how successful you can be.
disclaimer: this post includes affiliate links