Save your readers a ton of time by sharing these great cooking hacks. They include tips for cutting food preparation time, making genius ingredient substitutions and more. All the tips are 140 characters or less, so they can be shared on Twitter and anywhere else you'd like.
You can edit, brand and monetize the images too. It's all up to you when you purchase your private label rights below.
Here is what's included in this mega pack…

100 Cooking Hacks Tweets / Tips
We've lined up 100 great tips that you can share with your readers to help them in the kitchen. They're short enough for Twitter, but can also be added to other social media sites. You can even bundle up a few tips to make a blog post, put them into a report and more. It's up to you!
20 Social Media Images with Cooking Hacks
These images are perfect for Facebook, Pinterest and more. They include 20 of the 100 Cooking Hacks in this pack.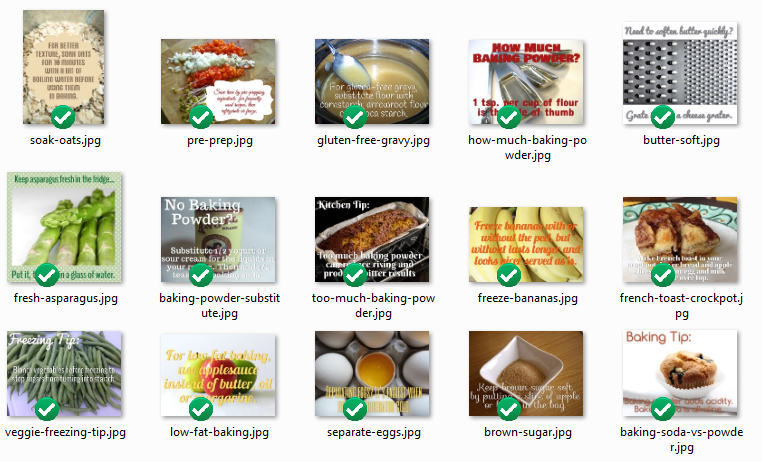 Watch the video below to get a sneak peek at all these social media images and then keep scrolling to get your license.
You can get it all this content for just $14, saving you a ton of time researching and creating content and editing graphics.